Indeed. I have finished the second illustration in my new Zodiac series! I started at the beginning of the year with Capricorn, and then Aquarius. I will be working diligently over the next few months to finish them all! Stay tuned to see more!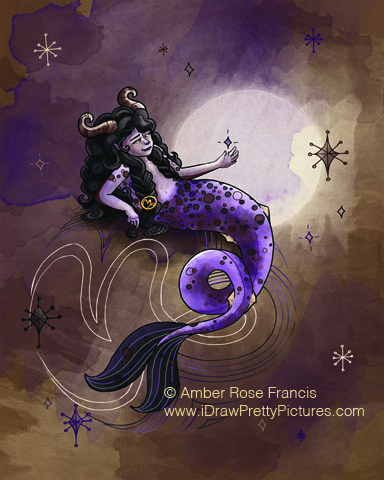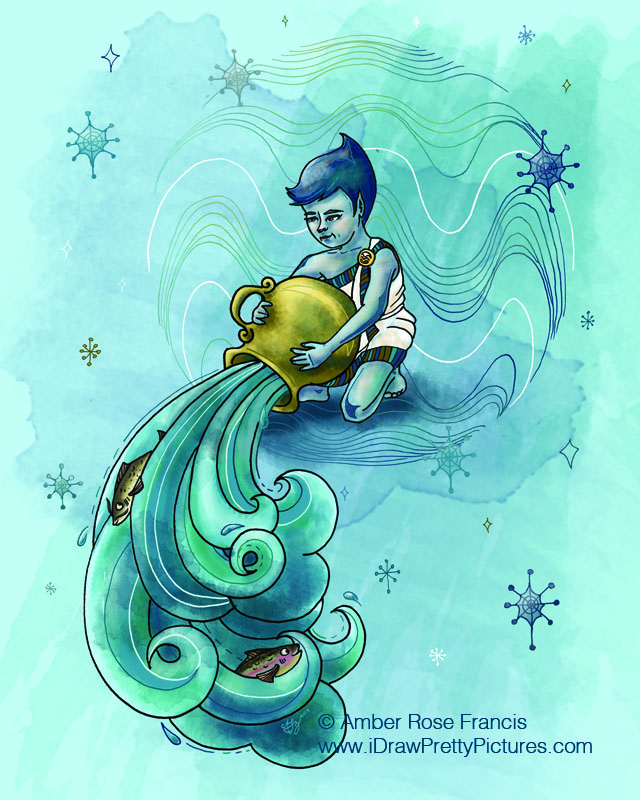 '
Stay tuned this month for more new illustrations. I am working hard to bring some great work together to sell in my shop!
These two will be available on Etsy later this month with other new things in my illustration collection!!
Keep checking back! And thanks for following my February Creativity posts!! I hope you have enjoyed them as much as I have 🙂
AMber 🙂