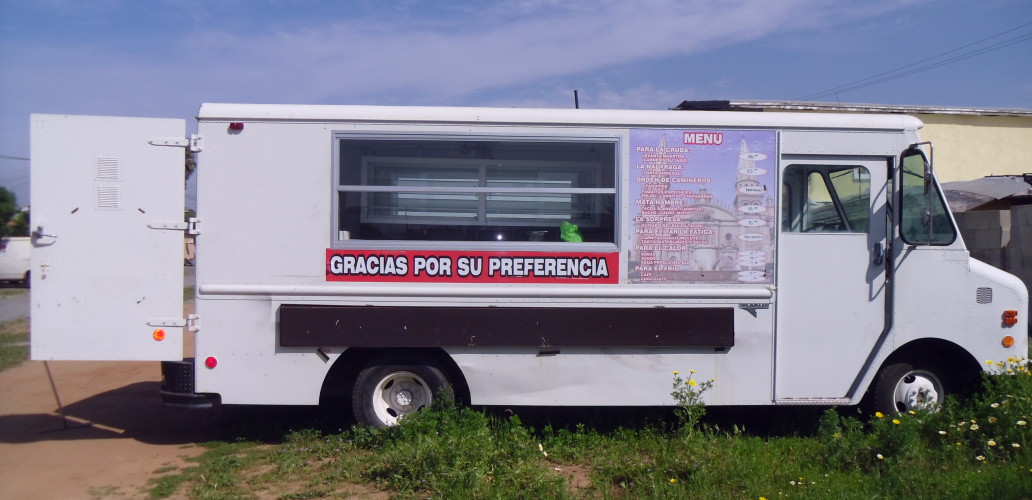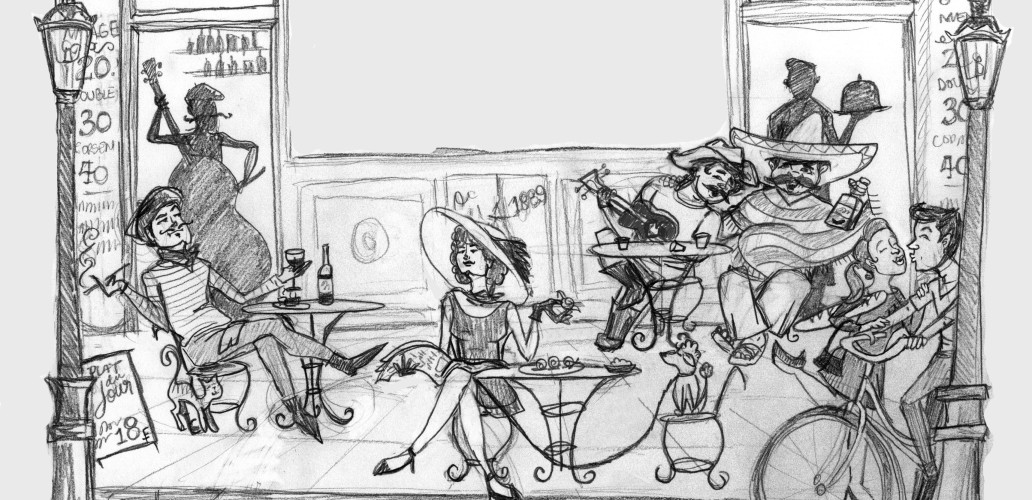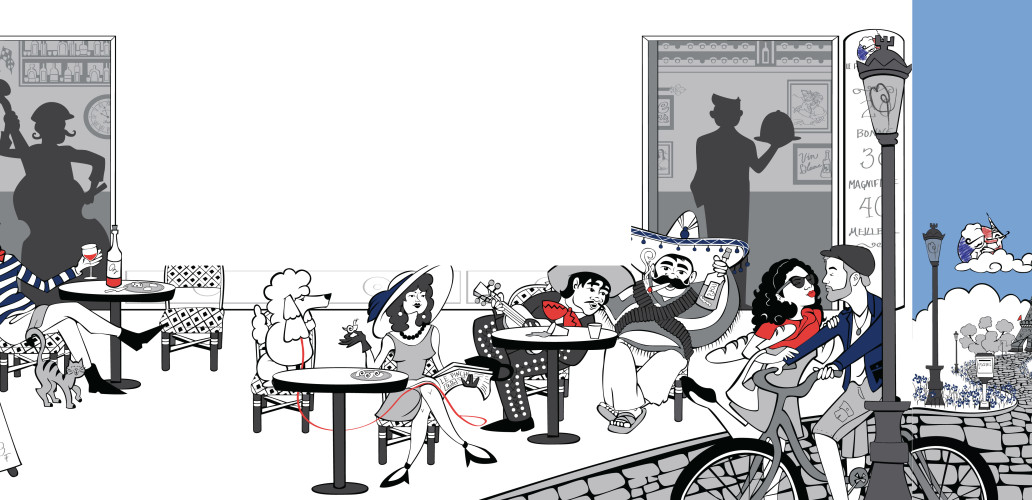 ILLUSTRATION – FRENCHIE FOOD TRUCK 'MURAL'
LE PINCHE FRANCÉS
By far this has to be one of the COOLEST projects I have ever been a part of!
Picture this: A french business guy….and a mexican doctor gal fall in love….
The French guy moves to Mexico to be with his beloved….
The French guy opens up a "taco truck" that serves French food in Ensenada!!!
They hire THIS GAL to draw a mural that covers almost the entire surface of the taco truck. (SO COOL)
Everyone lives happily ever After!
Check them out!! https://www.facebook.com/LePincheFrances
Project Details:
Project: Illustration of a "taco truck"
Customer: Le Pinche Frances Restaurante
Location:  Ensenada, BC Mexico
Specs:
7′ x 21′ side of a truck plus back door panel
Only Requirements: French and Mexican Stereotypes
Sketched by hand, then vectorized in Illustrator for optimum large format printing on vinyl
Truck Before: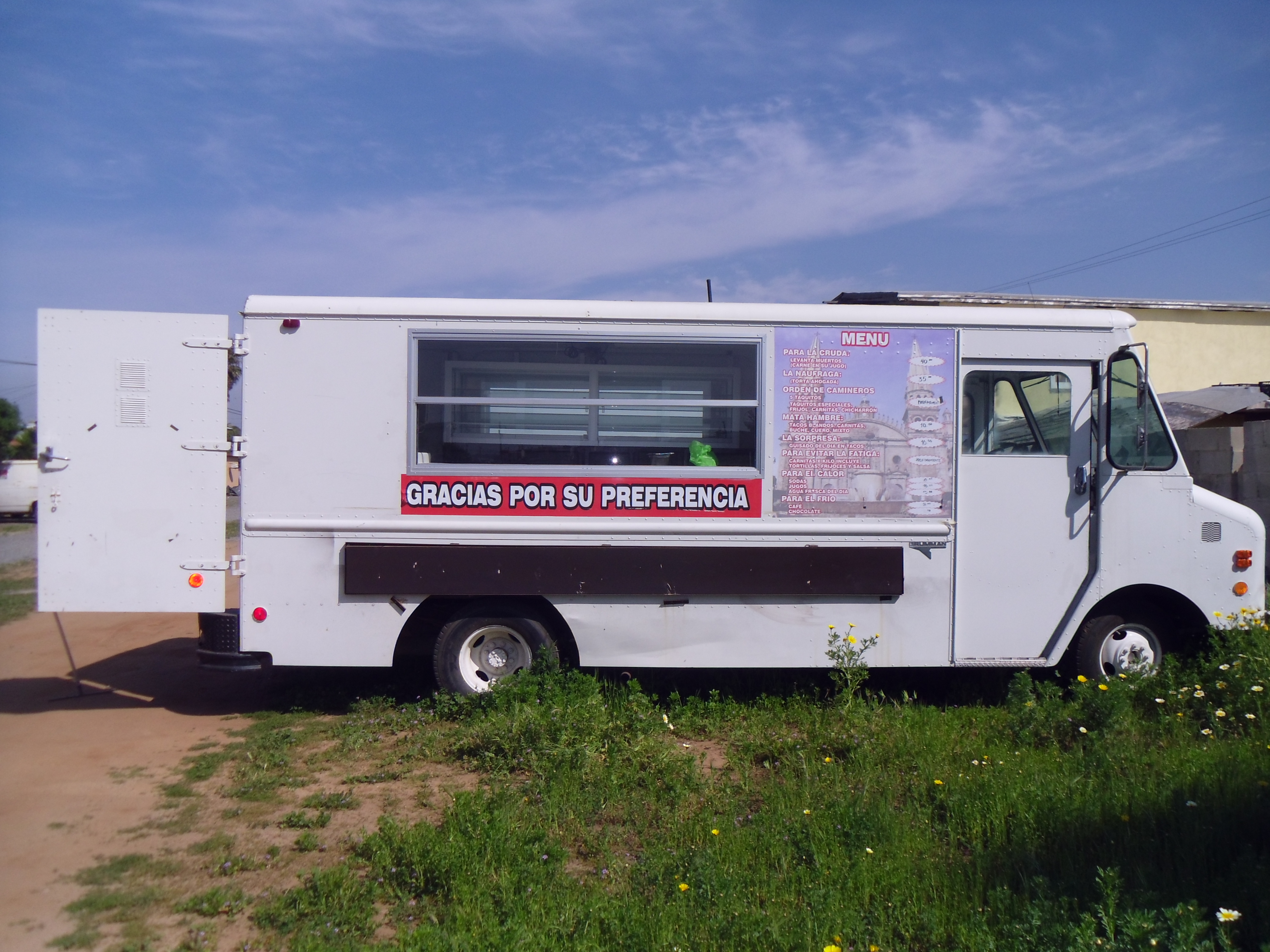 Some sketching: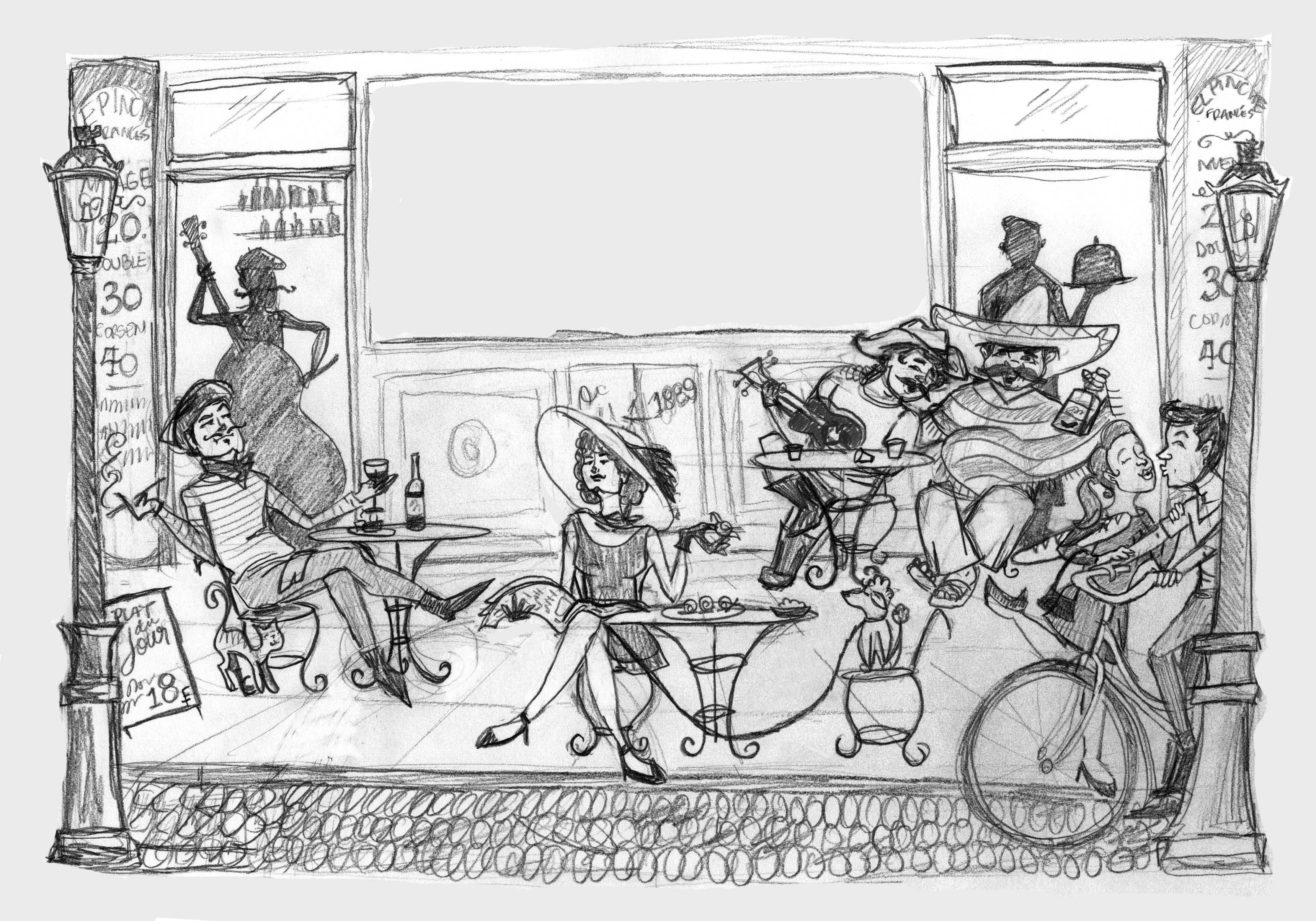 Final Sketch:

Truck After:
Truck Closeup:
French guy and Mexican gal (left) on opening day <3
AND THE CAKE !!!!:
Let the Party go on! and on! and on!
I wish you guys all the best with your frenchie truck!
Check them out!! https://www.facebook.com/LePincheFrances