NEW! Custom WEDDING Caricature Portraits!
Wedding season is almost upon us!
Are you getting married? How about a custom illustration (maybe from an engagement pic?) to display at the wedding….or use as the center of a large "Guest Book" signable framed mat to hang on your wall?
Are you already married? What a unique and fun way to display one of your beautiful wedding photos! It would be a great conversation piece with guests!
Is someone you know getting married? How about gifting them a Custom Illustration of themselves? They are sure to treasure it!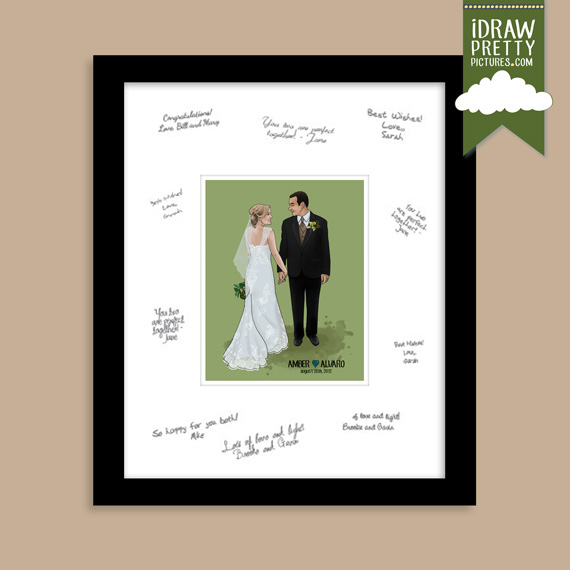 Click HERE to see more examples of Custom Caricature Portraits!